Enterprise-class Managed Hosting For Mission-Critical Atlassian Tools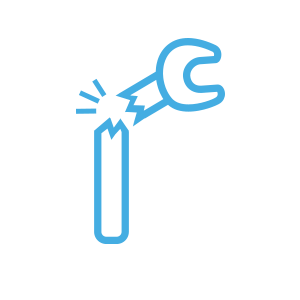 Is your IT…failing to keep up with Atlassian Hosting demands?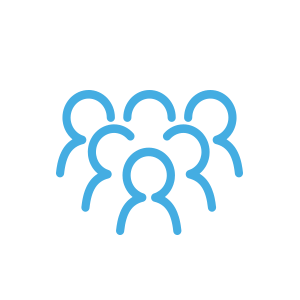 Do you…have more than 2000 users?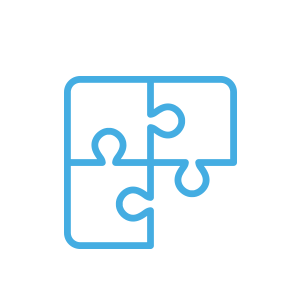 Do you…require certain add-ons not supported by the Atlassian Cloud?

Are you…faced with Single-Sign-On (SSP) or LDAP requirements that won't integrate well with the cloud?
If so – you've outgrown your Atlassian. It's OK, it happens – and it demonstrates just how integral Atlassian products are to your business.
It's time to accelerate your Atlassian Hosting to the next level with Forty8Fifty's Enterprise-Class Managed Services, taking back control of your mission-critical products.





Accelerate Atlassian with Hosting by Forty8Fifty Labs
You rely on your Atlassian tools and the benefits they provide, IT can fall behind on maintaining your Atlassian hosting environment. Tasks like infrastructure upgrades, regular software patching and updates and new product installation end up left on a long list of action items. Meanwhile, your organization loses access to business-critical capabilities. With a Forty8Fifty Labs managed hosting plan, you can reduce the cost, complexity and ongoing support burden for your Atlassian applications.
The Problem – IT is Already Stretched Thin
Atlassian can be a complicated platform. IT teams simply don't have the time or resources to sufficiently maintain another complex infrastructure environment. And to top it off, it doesn't take long to outgrow the Atlassian Cloud option. Limited to 2000 users, fast growing companies will need to upgrade sooner or later.
The Solution – Leave the Hosting to Us
Forty8Fifty Labs can readily become your full-service Atlassian environment is running on all cylinders, all the time. Our high-performance hosting services go beyond leased infrastructure to provide support for the entire suite of Atlassian Server and Atlassian Data Center applications. Our professionals will install and configure whatever mix of Atlassian products you need so that you can take full advantage of the entire suite of interconnected tools. With our service, you will not need to worry about hardware, updates or patches. INstead of spending valuable time and resources to manage this vast suite of products on your own, your IT team can focus on more pressing matters.
The Good News – You have options
Forty8Fifty Labs offers various levels of Atlassian hosting services. For starters, we provide managed infrastructure for those who need assistance but prefer to handle their own administration and support. We also offer an all-inclusive package where we provide hosting, maintenance, management and full support for your entire suite of Atlassian products. This is the perfect option for those who want to 'set it and forget it' with an always-on, hands-free service. Our services are structured as follows:
Forty8Fifty's Traditional Managed Hosting Service offering provides full development and maintenance  of your Atlassian hosting environment to include:
Built on Atlassian best practices
Upgrades and Updates
Management of AWS instances
Atlassian installation and configuration
Guaranteed uptime and availability
Security-related configuration
Forty8Fifty's Managed Application Support and Administration Services were designed for organizations that need a higher level of assistance. With our premium managed services, we move beyond the concept of Platform-as-a-Service by offering complete application support and managed administration to your Atlassian products to include: user management, product management and space configuration of your Atlassian instances, in the cloud or on-premises. We become your remote staff and help extend the value of your Atlassian products while keeping page with business demands. This service may also include one or both of the following options:
Top Tier Application Support. Customers who do not wish to utilize their internal helpdesk resources for Atlassian concerns can take advantage of our industry leading L2 support center. Our teams are always up to speed on current Altassian products on both the user and hosting side. When you need help, call on us for troubleshooting and issue resolution for all Atlassian support matters.
Managed Administration. Experience hassle-free control of your Atlassian-based products while we tackle all aspects of user management – self-signup, passwords and group administration – as well as oversee all project and space configuration tasks. You will enjoy the freedom to control your applications without taking on these time consuming administration tasks.
Accelerate Your Atlassian
The Forty8Fifty Team is here to host and manage your Atlassian tools, delivering complete support and maintenance by our team of trained and certified experts. Eliminate your upfront data center investments, assure availability and resilience benefit from our expert system support and management. Finally, take advantage of our Atlassian expertise: best-practices, a high-performance infrastructure, complete patching and monitoring, data protection, end-to-end data security and more. Falling behind is simply not an option, and the solution is easier than you may have ever imagined. Give the team at Forty8Fifty Labs a call today!
Atlassian Administration
Expert Consulting on Atlassian
Agile Process Best Practices
Forty8Fifty has decades of combined real world experience for performance, service, and technical reviews
Customization and Integration Development Specialists
Cloud Hosting
Multi-tier, Active & Passive Monitoring
Regulatory Compliant NOC (HIPAA, Pct)
Automated Incident Alert, Escalation and Reporting Infrastructure
Managed Services
Fully Managed SaaS Solutions
Atlassian Best Practice Performance, Scale, & Availability Design for Server or Data Center
Your Own Private Environment Securely integrated to your internal network