Get Lean and Amp Up Your IT Service Management (ITSM)
High-performance teams need the power to collaborate, remediate and engage with service desk requests at the velocity of business. From development and IT operations to facilities, HR and legal, your teams need to have the integrated solution that enables rapid resolution for the employee and customer service experience that moves business forward.
Forty8Fifty Labs is the expert in architecting modern, lean ITSM for today's business. Empower your Dev, IT Ops and business teams with the power of Jira Service Management. We'll tune it to meet your specific business requirements and get your new service desk up and running quickly so that you have the modern, lightweight platform to continuously adapt to business demands at scale. Not only will you see value fast, you'll be delivering great service experiences all without the complexity and high cost of traditional ITSM solutions.
ITSM that's Fast, Flexible and Simply Fun
No matter where you are on your ITSM journey, we'll empower your team with the Jira Service Management features you need to unlock productivity and deliver value – fast.
Customize Your Service Desk Experience
At Forty8Fifty Labs, we are the experts in integrating your favorite software tools with Jira Service Management for the custom service management experience your business needs. We'll optimize your service desk environment using custom add-ons and the Jira Service Management API so that your teams can work with the tools they like in the way they want. Our customizations will connect your service desk with the apps and tools your users want to support a delightful customer experience from Slack and Microsoft to Salesforce, Google, AWS and more.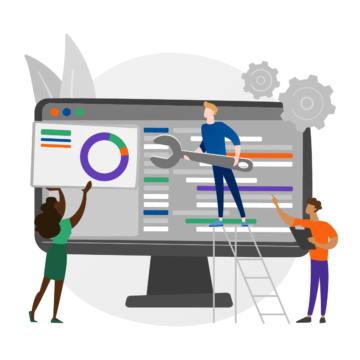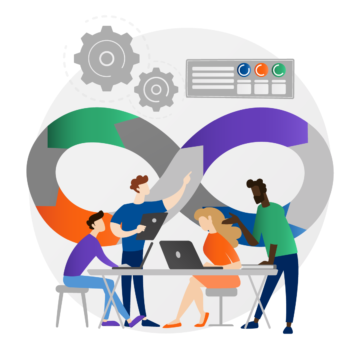 Drive Continuous Service Improvement
With an ITSM solution architected, built and managed by Forty8Fifty Labs, you'll achieve the high-performing service desk experience you need to move business forward. Using key performance indicators (KPIs) designed for your specific requirements, we'll help you gauge your ITSM performance and ensure you meet critical SLA targets. From uptime and first-call resolution time to time-to-recovery, request backlog and average cost per service request time, we'll help you track the KPIs that matter most so you can drive continuous service improvement.
For businesses large and small and departments that span development and IT to facilities, HR, legal and more, Forty8Fifty Labs has the experience you need to drive connected collaboration all from a unified Jira Service Management platform. We'll get your teams productive, collaborative and engaged so that your business can deliver the robust and productive experience users and customers demand. Plan, build and ship quality products. Streamline your people management. Operate with compliant reliability. And provide outstanding service and support. Forty8Fifty Labs will get you there.