Harness the Power of Today's Most  Innovative Technologies
We call this velocification.
velocification (vəˈ-läs-ə-fə-kā-shən) n. 1. the power to harness today's most innovative software technologies and supercharge your business. 2. the superhuman abilities to accelerate your DevOps journey, improve your business velocity and get the most out of your Atlassian solutions. 3. the other-worldly insight, experience and custom software development capabilities to unlock the full potential of your business – in a single bound.
Forty8Fifty Labs brings together a robust range of ready-built add-on products, third-party partner solutions and custom integrations between today's market leading cloud offerings. Then we add decades of field-proven experience in designing, implementing and managing the IT solutions that fuel business productivity. Put it all together and you've got a company that's laser focused on accelerating how your company operates through our very own superpower – the power of velocification.
Forty8Fifty Labs is the DevOps and Agile Consulting, Services and Software Development subsidiary of Veristor®.  With decades of field-proven experience in solving the toughest challenges for today's CIOs and the Development/Operations teams they lead, the Forty8Fifty Labs team unlocks the secrets to bringing your IT tools and your people together; accelerating your DevOps journey, improving collaboration, streamlining development, and reducing time to revenue.  Let us help you supercharge your business with our team's unparalleled expertise, extensive partnerships, and custom tools and integrations.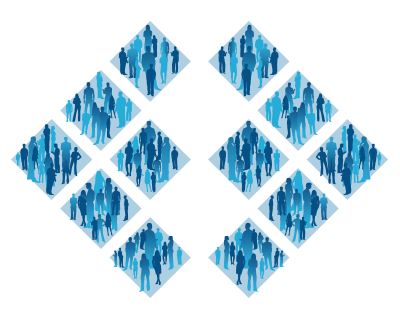 Innovative Products
At Forty8Fifty Labs, we know that industry-leading businesses are powered by best-in-class software. That's why we begin with a complete suite of software products from the world's leading vendors in development and operations enablement. Then we add ready-built add-on products and provide custom integrations to help your business reach new heights for visibility, collaboration and connection.  

Customized DevOps Services
Our DevOps experts have decades of experience and a wealth of practical knowledge that can help you reach your business objectives at lightning speed. We not only help you avoid the common pitfalls that often slow down DevOps enablement, we help ensure that DevOps becomes ingrained in your company culture – and even provide additional manpower to accelerate your DevOps deployment.

Expert Training
Our certified instructors can get you up to speed quickly, delivering a full line-up of high quality courses that can help you unleash the full potential of your Atlassian tools. Along the way, they'll also share the real-world knowledge and practical guidance they've accumulated throughout the decades on the front lines of deployment. And that can help your business get even more value out of Atlassian – faster.

Superior Support Services
Forty8Fifty Labs' expert technical and functional support experts are available 24×7 to help keep your environment up and running, and ensure that you're getting the most out of your Atlassian tools. Whether we're providing you with Level 2 support, proactive maintenance or cloud-based hosting – when it comes to service, you'll find that there's no one more experienced  and responsive than us.

Power your DevOps productivity and realize operational agility.

Speed your product time-to- delivery and increase team innovation.

Improve your application uptime and simplify maintenance.
Everything I needed to know, yo, about DevOps, I learned from Vanilla Ice. That is, "All right… stop, collaborate and listen." And, "…if there is
read more
Request a free best practices consultation