DRIVING DEVOPS:
BUILDING A COLLABORATIVE CULTURE
February 28th, 2017
VeriStor Corporate Office
4850 River Green Parkway
Duluth, GA 30096
During this one-day tech summit, experts will present real-world use cases to highlight the most successful tools, methodologies and management strategies proven to foster a collaborative culture.
IT'S ALL ABOUT COLLABORATION
DevOps is not simply a set of tools or a job title – it is a culture, a state of being, a way of life. It is the next generation of agile business and it is rapidly becoming the norm in companies of all shapes and sizes. Since DevOps is both a professional and a cultural movement, fostering a highly collaborative culture is critical to a successful transformation. And that means at its core DevOps is about unification – of people, process, policy and product that support rapid application development and deployment demands.
 To achieve full speed in DevOps, development and infrastructure teams alike must be empowered to break down information silos and begin to work in tandem, as one. By working together, teams keep a collective eye on the overall goals driving DevOps: innovating faster, accelerating time-to-market, improving deployment quality and providing better operational efficiency from within.
IMMERSE YOURSELF IN DEVOPS
In the spirit of encouraging continuous collaboration, VeriStor has teamed up with our DevOps and Agile consulting, services and software development subsidiary, Forty8Fifty Labs, to assemble a panel of experts to share their real-world DevOps experiences. At this full-day event, our speakers will provide specific examples of successful practices that support a collaborative culture. They will also present a diverse mix of real-world implementation cases that are relevant to both infrastructure and development professionals alike.
The event will close with a networking and cocktail hour for participants and speakers to come together and discuss unique challenges and opportunities they currently face.
WHO SHOULD ATTEND?
We are encouraging all professionals with an interest in DevOps to attend: whether they are developers, system administrators, IT managers and directors, development Leads or C-Level Executives. Anyone who is vested in, or considering a move to DevOps is welcome to attend and share in this truly collaborative experience.
AGENDA
| | |
| --- | --- |
| 9:00 – 9:30 am | Registration |
| 9:30 – 10:30 am | Effective DevOps and Engineering Culture: Katherine Daniels |
| 10:30 – 11:00 am | Creating a Culture of Sharing: Rashad Neloms |
| 11:00 – 11:30 am | Business case presentation |
| 11:30 – 12:30 pm | Lunch & technology exhibits |
| 12:30 – 1:30 pm | DevOps – The Atlassian Way: Amber Frauenholtz |
| 1:30 – 2:30 pm | Technology deep dive presentation |
| 2:30 – 3:00 pm | Break & technology exhibits |
| 3:00 – 3:30 pm | Business case presentation: Ryan Yackel |
| 3:30 – 4:00 pm | Forty8Fifty presentation: Brooke Gravitt |
| 4:00 – 5:00 pm | Building Bridges with Effective DevOps: Katherine Daniels |
| 5:00 – 6:00 pm | Cocktails, networking & technology exhibits |
If you want to accelerate your development lifecycle the right way, join us for this information-packed event!  Space is limited, so Register Today!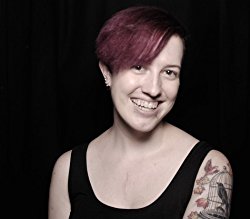 Keynote: Katherine Daniels…. Katherine  is a senior operations engineer at Etsy, overseeing systems that support 54 million members, 1.4 million active sellers, and 19.8 million active buyers.  She is also the coauthor of O'Reilly Media's Effective DevOps.  To keep this all humming along, Katherine has used Chef to manage over 2,000 nodes, has juggled Hadoop clusters, and designed and implemented a host of improvements to Etsy's provisioning tools.  Katherine started as an intern at HP back in the nineties, working on RAID, Linux and Novell, and has held a series of senior ops posts in the meantime.  When not running DevOps at Etsy, or speaking about running DevOps at Etsy, Katherine makes both beer and hot sauce, which we all know are the two most important food groups.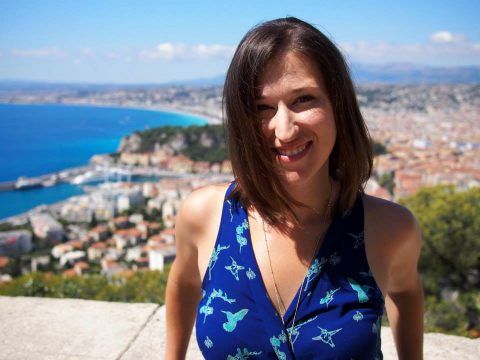 Amber Frauenholtz…. Amber is a Bitbucket Product Marketing Manager at Atlassian who draws inspiration from her background in development, sales and channel enablement.  As a PMM she uses her knowledge of industry trends to shape the Bitbucket go to market strategy.  She also works closely with the Bitbucket team to drive product initiatives and growth.  In her spare time you can find her in the kitchen experimenting with new recipes or planning her next Disney Trip.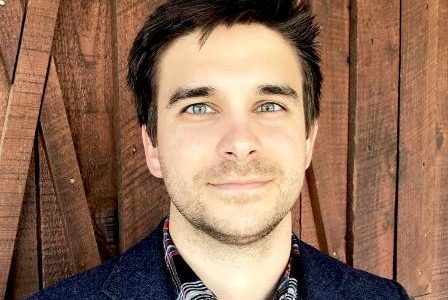 Ryan Yackel…. Ryan is the Director of Product Marketing at QASymphony, ensuring their continued commitment to innovation and delivering tools to create better software.  With a deep interest in the emerging trends of testing needs, Ryan is dedicated to being the customer voice for all QASymphony products.  Ryan comes to QASymphony from Macy's Inc., where he managed testing on large enterprise initiatives delivering logistics implementations for their warehouse management systems.  Ryan is a certified scrum master from Scrum Alliance and hols a Bachelor of Arts degree from Covenant College.

Empty attachment or post type not equal 'attachment'