Lean ITSM - Enabled by DevOps
Today's digital era is helping businesses reduce the time it takes to capitalize on market opportunities and get to market faster. However, those opportunities come with challenges. Now everything must move at the current pace of business. IT included. 
It's essential for IT departments to quickly – and effectively – respond to requests for new applications and services that keep the business running at full speed. When network systems or end-user devices crash, or the roll-out of new services get delayed, or customer-facing applications glitch, productivity and revenue are at risk. Organizations simply can't function without Information Technology Service Management (ITSM) that aligns with business needs. 
To bring ITSM up to today's fast-paced standards, we've helped our customers apply DevOps principles to enhance the capabilities of IT. By leveraging proven practices and technologies, you can shift to a Lean ITSM approach that better integrates IT with other areas of the organization so your business can move faster.  
Make the Shift to Lean ITSM with Forty8Fifty
If you're ready to adopt Lean ITSM, we'll use our DevOps knowledge and experience to assess your current practices, make recommendations for a customized strategy, and help you implement the enhanced processes your business requires. We can also train your IT team to become self-sufficient in Lean ITSM, or you can leave that part to us and we'll provide you with ongoing managed services. It's all about finding the best fit for your specific environment.  
Forty8Fifty offers four core ITSM solutions that leverage automation. You'll be able to more easily classify service tickets, understand the impact of each incident, and establish open communications with end users and stakeholders.
Service Request Management
Manage on-demand requests from end users and customers for new services, including access to applications and software enhancements as well as new devices and upgrades. 
Incident Management
Respond efficiently to unplanned service interruptions and reductions in service quality that have a major impact on business operations such as server, network, and website crashes.
Problem Management
Eliminate recurring incidents caused by software bugs and failing hardware components that create issues for individuals and departments. 
Change Management
Develop a standardized methodology that controls changes to IT systems to minimize the impact on services and day-to-day business operations.
KPIs and Post-Incident Reviews Drive Continuous Improvement
All Forty8Fifty Labs ITSM solutions include key performance indicators (KPIs) with specific metrics to gauge how well IT teams perform against SLA targets.
Uptime
First-call resolution
Time-to-recovery after service disruption
Current backlog of requests
Created vs issues
SLA success rate
Average cost per type of service request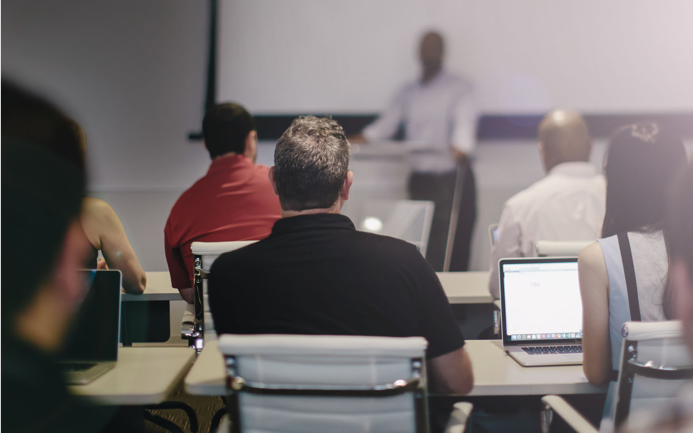 Armed with this type of data, IT managers can make more informed decisions about staff capacity and resource needs. They can then evaluate the IT team's ability to fulfill requests for new services and make adjustments as needed. 
Another key component of our Lean ITSM solution is the post-incident review. You'll be able to capture a broad array of ticket resolution data that managers can use to analyze IT performance, and then find ways to further improve workflow efficiencies. This information helps find root-causes of issues faster, empowering IT to deliver on the promise of continual service improvement.
ITSM Streamlines Other Enterprise Processes
ITSM plays a key role in helping businesses achieve digital transformation by automating workflows that  vastly improve efficiency and productivity. Forty8Fifty Labs can help you extend the principles of ITSM to other areas of your business to enable Enterprise Service Management. Just as IT responds quickly to end-user and customer needs, so too can Human Resources, Finance, Marketing, Sales, and Operations. 
Utilizing this Lean ITSM approach offers many benefits, including knowledge-centric support that happens at a faster rate and improves request coordination and response times. You also benefit from streamlined IT project management that's better aligned with the business and improves the ability of IT to adopt a more agile approach that helps grow the business.
To learn more about applying DevOps expertise to help you shift to a leaner, more agile approach to ITSM that generates business value, check out the Atlassian eBook—Tips to Make a Lean, Mean ITSM Machine.

 
The Powerful Combination of Forty8Fifty Labs and Atlassian
Forty8Fifty Labs is a full-service provider of Atlassian ITSM solutions. We provide support for existing Atlassian solutions and expert advice on implementing any new tools you need to optimize ITSM performance:






To deliver comprehensive coverage across the entire ITSM lifecycle, Forty8Fifty Labs also specializes in third-party tools that integrate with the Atlassian suite, including Insight and Insight Discovery, two marketplace apps from Riada.