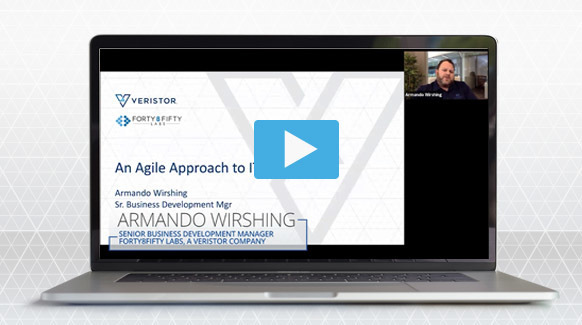 Organizations  are  seeking  to  reduce  complexity  in  their  IT  environments  with  flexible  infrastructures  that  better  support  dynamic  workloads.  IT  Service  Management  (ITSM)  infused  with  agility  is  helping  to  meet  that  goal.  It's  a  lean  approach  that  leverages  proven  methodologies  and  practices  from  the  DevOps  world  to  enhance  collaboration,  flexibility,  and  efficiency.  But  you  might  be  asking  yourself  how  this  all  works.
HELPFUL INSIGHTS SO YOU CAN MAKE THE CHANGE
In  this  forward-looking  webinar,  Forty8Fifty  Labs'  Senior  Business  Development  Manager,  Armando  Wirshing  and  Atlassian  Practice  Manager,  Darren  Brown  will  take  you  through  the  inner  workings  of  an  agile  approach  to  ITSM.  They'll  not  only  talk  about  core  process  functionality  but  bring  it  to  life  with  actual  use  cases  based  on  their  first-hand  experience  rolling  out  ITSM  in  the  real  world.
What you will learn:
How ITSM is aligning IT organizations with DevOps – and the business
How core ITSM processes can be delivered as independent services
How to handle incident management
How the Atlassian family of tools can support your needs