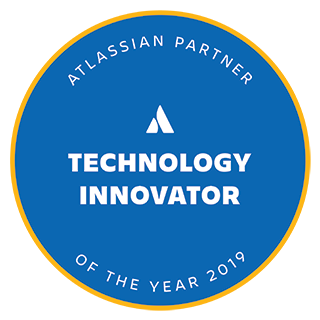 Forty8Fifty Labs is proud to offer Atlassian's tools for teams as the cornerstone of our software portfolio. And we're excited to put these solutions together in new ways that allow businesses to come together and work more efficiently, more creatively and more productively than ever before.
Our experts are masters at helping you get the most out of Atlassian software. Whether we are connecting Jira Service Management to Splunk for enriched real-time ticketing, or performing a custom integration to make BitBucket work even better in your development environment, we love helping our customers collaborate better with Atlassian.
Team Collaboration at a Whole New Level
From custom integrations to deployment strategies, we help you get the most out of your Atlassian solutions.
We sell and support all of Atlassian's groundbreaking products. From Jira and Confluence to Jira Service Management and OpsGenie, we've got you covered.
Get up to speed with our real-world field experience with our wide range of official Atlassian training & certifications.
An Atlassian Enterprise Partner, Forty8Fifty Labs offers the complete line of Atlassian products including:

Plan – Create user stories and issues, plan springs and distribute tasks across your software team
Track – Prioritize and discuss your team's work in full context with complete visibility
Release – Ship with confidence and sanity knowing the information you have is always current
Report – Improve team performance based on real-time, visual data you can use

Create – Create anything your team needs – meeting notes, product requirements, knowledge base articles – on the web so everyone can contribute
Discuss – Give feedback on any Confluence page or file with inline and pinned comments
Centralize – Capture all the information that's scattered among email inboxes and countless apps in the same place
Organize – Give every team, project or department its own space to store work – keeping it organized and accessible

Modern Incident Management.  Notify the right people at the right time with powerful alerting and on-call schedules.

Code, manage and collaborate with distributed version control and massive scalability.

Continuous integration, deployment and release management.

Search, monitor and track across SVN, Git and Perforce repositories.

Powerful IT service desk and customer service software

Hosted status pages and incident communication tool

Single sign-in and user identity that's easy to use

Bring the power of visual collaboration to your team