How to Collaborate, Act and Innovate for More Responsive Service Management
When it comes to the IT service lifecycle there are multiple phases – from design and delivery to management and improvement. Traditionally, managing this lifecycle has taken monolithic and structured systems that create barriers to the agile requirements of today's service management.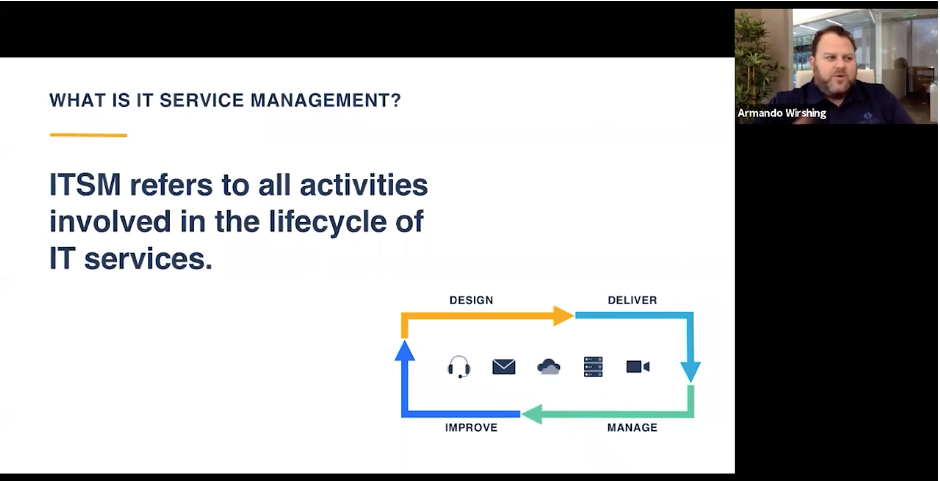 The pain points? These large, complex systems can be hard to change preventing valuable innovation and adaptation. Legacy ITSM solutions fall short in several key areas which prevent the ability for DevOps teams to drive innovation, for example…
They are deficient in self service. Empowering the customer is a critical element to today's ITSM success. If you can't enable self-service the customer or end user is left powerless which defeats the purpose of effective ITSM lifecycle management.
They lack visibility. One of the key's to servicing the customer is to keep them informed. Without visibility customers don't know where they are in the service process causing frustration and dissatisfaction with the service desk.
They aren't adaptable. Today's IT is dynamically changing to meet the needs of the business. If the service management platform can't adapt with the business it becomes a barrier rather than an enabler.
They don't support Dev and Ops coordination. Development and operations teams can no longer work in separate silos, they must operate together. Yet, without an ITSM solution that supports that collaborative communication, projects become disjointed, slowing down innovation delivery.
They're high cost. Not only do traditional ITSM solutions stand in the way of innovation, they're expensive and complex. Further, if customization is required to meet new business needs, it's a major undertaking adding additional cost and time.
The Atlassian Approach to ITSM
Atlassian has focused on the convergence of DevOps and ITSM. The result is support for a leaner approach to ITSM which is more agile and less expensive. From service request management and incident management to problem management and change management, Atlassian tools enable the agility today's DevOps teams require to drive innovation.
The Atlassian philosophy? Keep it simple, collaborate a lot, get quickly to a resolution and recover faster.
Watch this video to explore how you can detect, resolve, and recover using Atlassian solutions for an agile ITSM approach. It showcases a specific incident use case with detailed examples of how Atlassian tools are leveraged for a more responsive service management experience.
[
Watch the Webinar Now
]